Down by the water at camping
Le Séquoia
The joys of swimming in all weather!
There is nothing better than enjoying the water park of the campsite! With two heated pools between 25 and 28 degrees, (one of which is covered), you can swim no matter the weather! Enjoy swimming! Children can have fun sliding down the three water slides, while younger children, under the supervision of their parents, can discover the joys of splashing in the paddling pool. Water games are always a success! With it's shallow depth, it is perfectly suited for the little ones!
Our waterpark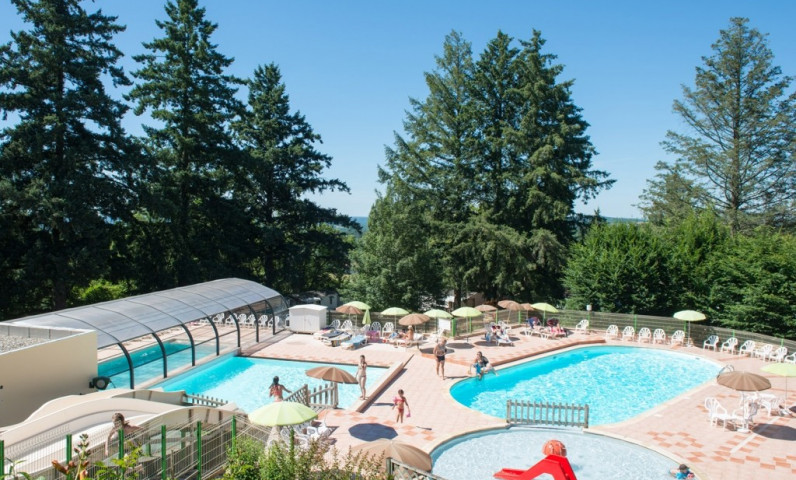 The outdoor pool: bathing and relaxation
daily from mid-April to mid-September,
144m² Outdoor heated pool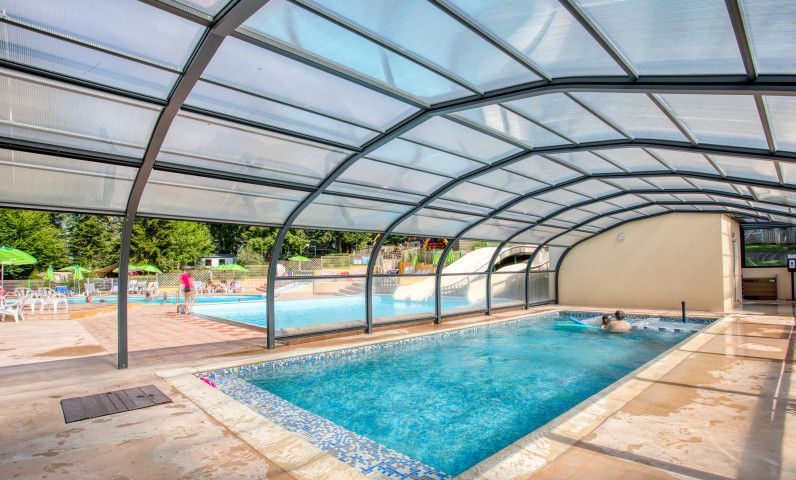 The covered heated pool
daily from mid-April to mid-September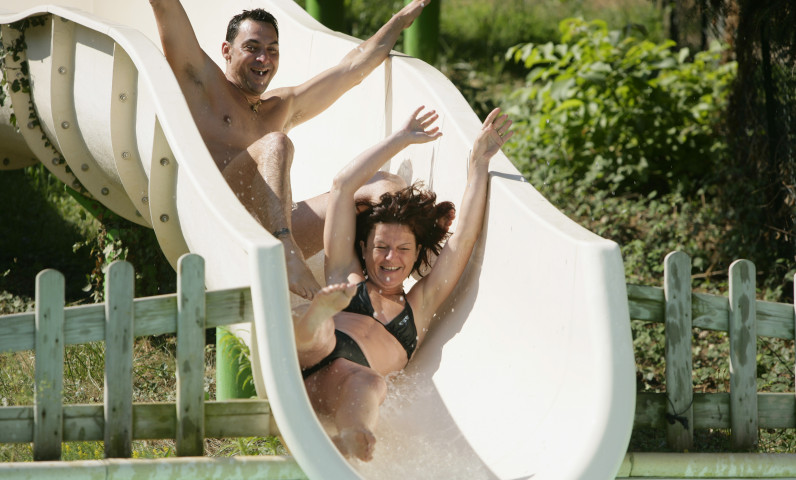 Have fun on the slides as much as you like
daily from mid-April to the end of September
2 slides: the double-track and the flume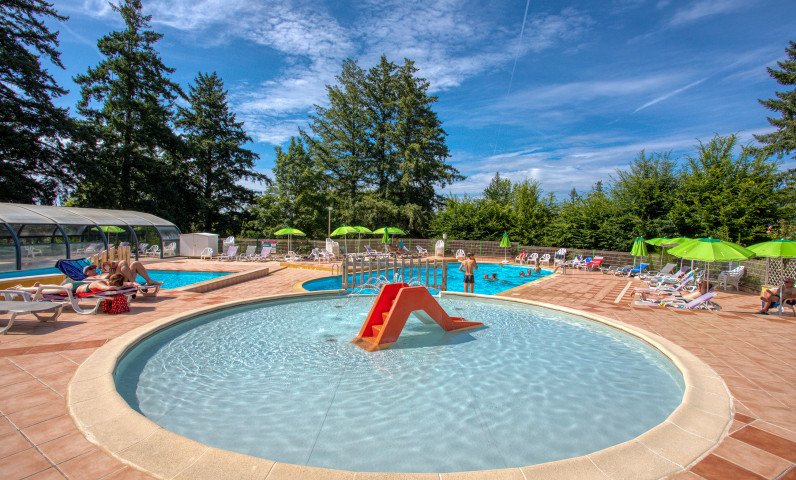 Paddling Pool and Water Games for your Kids
daily from mid-April to the end of September,
6.5m² outdoor heated paddling pool
Our lagoon with natural water and fine sand beach
Open mid april to mid september
+ de 2000m2 with beach, non heated, natural water
New! A lagoon awaits you in 2023!
For even more fun, we have built a 2000m² lagoon with a fine sand beach and clear natural water.
The river is nearby
Only ten kilometers away from the campsite the Dordogne is waiting for you. Lay out your towel on one of its natural beaches and enjoy the warm sun of the region, before diving in the river with your children! If you wish, you can even sign up for a descent of the Dordogne in a canoe or kayak. You will experience strong sensations when passing through the small rapids, and you can stop wherever you want to swim. This will allow you to discover beautiful places and beautiful landscapes. Even children can participate!